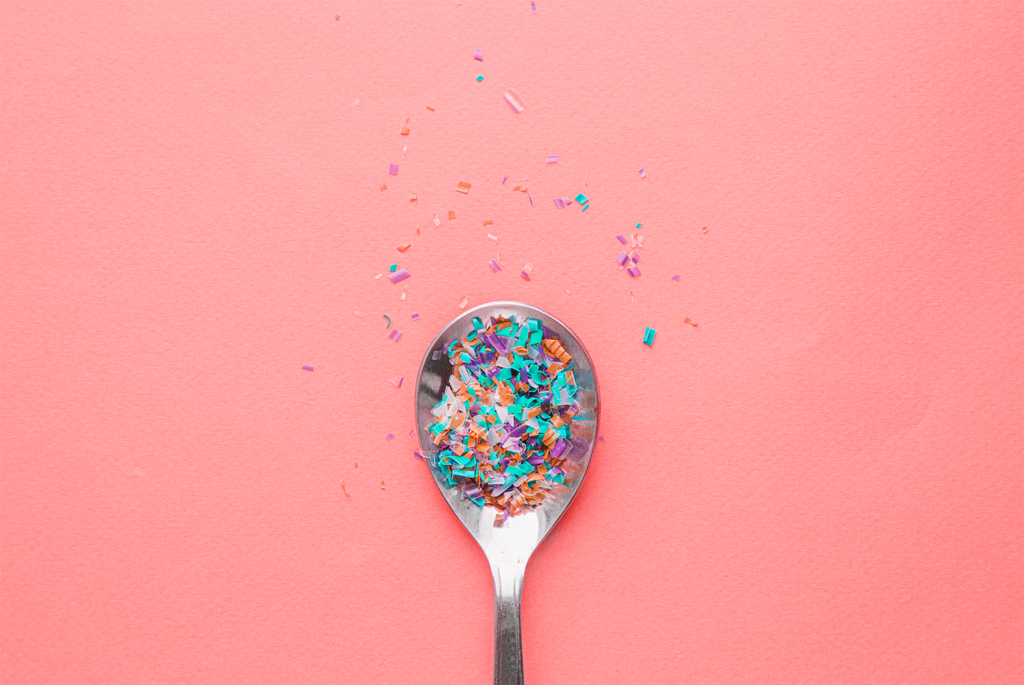 Industry leaders create environmentally friendly alternatives
Plastic material is a part of our modern reality and our daily life. It's difficult now to imagine a world without plastics. There are also consequences for our enormous use of plastic materials. Today—and for the foreseeable future—one of the biggest environmental problems confronting us is that the oceans are littered with tonnes of plastic particles. Among them, microplastics are particularly problematic. Dorothea Wenzel of Merck explains how microplastics, though very small in size, can potentially do a great deal of damage, and the steps the cosmetics industry is taking to mitigate the problem.
---
Microplastics – 'small endangerers'
Microplastics are micro-sized particles of plastic that do not break down in the environment or during sewage purification, as they are solid and non-biodegradable. Many end up going down the drain after being washed off with personal care products during cleaning, and wastewater treatment plants cannot decompose or filter them. Consequently, microplastics pollute the rivers and eventually the entire aquatic ecosystem also. The microparticles are ingested by sea organisms and come back to us at the top of the food chain via the seafood we consume. The impact on health and further implications—for the sea organisms and ourselves—are not yet completely clarified.
In October 2017, the European Commission released a report on Intentionally Added Microplastics in Products. This carried out risk assessment on personal care products, detergents and other industrial products that use these materials and discussed potential alternatives.
Moving away from microplastics in cosmetics
Microplastics are used in many cosmetic products such as lotions, make-up, toothpaste and soaps. In personal care products, microplastics are often used because of its safe and effective exfoliating properties, while in cover products such as foundation make-up, it functions as a filler.
Many countries, including Canada, United States, the United Kingdom, Sweden and France, have already released regulations introducing a plastic ban on the use of such material in cosmetics that are rinsed off. Cosmetic companies around the world are striving to redesign their formulations with suitable alternatives, including non-rinse products like skin care and colour cosmetics.
There are a few alternatives available to formulate high performance cosmetics with environmentally friendly raw materials. Carefully designed functional fillers, for example, offer a good scope of action for sensory profile improvement of emulsions or powders. This area of cosmetics is of especially high importance, as higher amounts of microspheres are utilised to provide properties like smoothness, good gliding or an elegant silky feeling – all considered essential aspects for high-quality powders and skin applications.
To help fight against microplastics in cosmetics, science communities and businesses have been exploring and developing environmentally friendly alternatives that can be used in various cosmetic applications. They can vary in terms of basic substance, powder colour, shape and particle size to enable different functionalities in line with the targeted application.
New types of fillers developed include one based on natural minerals, which provides a suitable alternative to plastic microbeads. This functional filler can be used in skin care and colour cosmetic formulations such as powder-based makeup products. Another example is a filler created with environmentally friendly mineral coatings. The spherical particles play a part in leaving skin feeling more supple after a product is used.
Based on performance evaluations like sensorial handling, stability and formulation impact, the two types of filler mentioned above can be used as replacements—especially for nylon-based plastic beads—and are suitable for many cosmetic applications.
Conclusion
Cosmetics is a dynamic and trendy industry. This drives industry leaders to continuously innovate and find new ways to enable both creativity and sustainability. A good number of sustainable options are readily available for environmentally friendly texture enhancement, if we keep searching with a curious mind. Sometimes, just a little step is necessary to continue in the right direction.
---
Did you know?
The tiny plastic beads do not dissolve in water. Because they are as small as 0.1 micrometres (μm) in size, wastewater treatment plants cannot filter them out. It takes about 100 years for the microbeads to biodegrade.
Cross section of a human
hair: 0.06 mm – 0.08 mm
Microplastics:
as small as 0.1μm
---
Contributor note

Merck, a leading science and technology company, operates across healthcare, life science and performance materials. Around 56,000 employees work to make a positive difference to millions of people's lives every day by creating more joyful and sustainable ways to live. From advancing gene-editing technologies and discovering unique ways to treat the most challenging diseases to enabling the intelligence of devices – the company is everywhere.
Our Performance Materials business sector comprises the specialty chemicals business of Merck, which provides innovative solutions for displays, computer chips and surfaces of every kind. Merck Performance Materials has four business units: Semiconductor Materials, Delivery Systems & Services, Display Solutions, and Surface Solutions.
As part of our efforts to promote sustainability, RonaFlair® Flawless and RonaFlair® LDP White are two types of fillers developed by Merck to combat the problem of microplastics.
To learn more about Merck and its corporate responsibility, visit:
https://www.merckgroup.com/en/cr-report/2018/