It is likely that most Europeans heard about the city of Wuhan due to its connection with the COVID-19 pandemic. To them, it is some far-off place that they will never visit, with no history before 2020.
But to European companies here in China, Wuhan has a much greater story to tell. It is a centre for China's automotive and automotive components industries, a valuable logistics hub in the middle of the Yangtze River, a critical mass of French investment in China, and an up-and-coming city of 12 million producers, consumers, innovators and business leaders.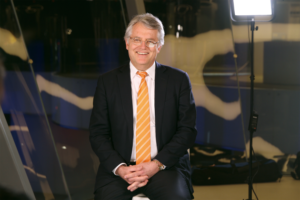 There are dozens of other cities like Wuhan. Rising stars like Chengdu, Chongqing, Nanjing and Shenyang have incredible market potential, and the European footprint in each of them, while growing, remains underdeveloped. Those companies clinging chiefly to the safe havens of Shanghai and Beijing are missing out on a critical opportunity to be a part of the development stories across the rest of the China market.
First, they are passing on the sheer numerical possibilities of the rest of the country. A simple comparison of the GDP per capita of China's wealthiest coastal and interior provinces shows just how much growth potential there is. The coastal provinces are consistently around 50 per cent wealthier than their inland counterparts.[1] Not so long ago, provinces like Jiangsu and Guangdong were considered risky, unproven places to invest. Yet the companies that bet on those regions have reaped the reward of not only the growth that has since taken place, but also a stronger share of the market than would have been possible had they waited much longer.
Second, they are foregoing the undervalued talent that can be found across China. Some of the best vocationally trained labour is found in the Northeast, centred around Shenyang. According to The World University Rankings, five of China's top ten rated universities are found in Beijing and Shanghai, but others are found in Hefei (3rd), Hangzhou (4th), Nanjing (6th), Guangzhou (8th) and Wuhan (tied for 9th).[2] China's strongest technology hubs are found in Beijing, but also in Hangzhou, Shenzhen and Chengdu.
Third, they lose the opportunity to sharpen their skills against China's increasingly competitive companies. For the third year in a row, a majority of our members have reported that Chinese competitors are as or more innovative as European companies. Competing with them in developed, saturated markets like Beijing and Shanghai still strengthens European players, but not in the same way that playing for underdeveloped market share in the rest of China can.
Chinese companies investing in Europe would be ill-advised to only set up operations in Germany and France due to their size when there is an entire continent of opportunities available to them. Our own companies would do well to treat China the same – as the diverse continent, loaded with potential, that it truly is.

---
[1] 2019 Nominal GDP per capita in USD – Mainland China's Wealthiest Coastal Provinces: Jiangsu – 17,780, Zhejiang – 15,810, Fujian – 15,360, Guangdong – 13,660. Mainland China's Wealthiest Interior Provinces: Hubei – 11,790, Inner Mongolia – 10,030, Shaanxi – 9,730, Hunan – 8,340, Source: The Economist Intelligence Unit
[2] Best universities in China 2020, The World University Rankings, 16th September 2019, viewed 7th August 2020, <https://www.timeshighereducation.com/student/best-universities/best-universities-china#>