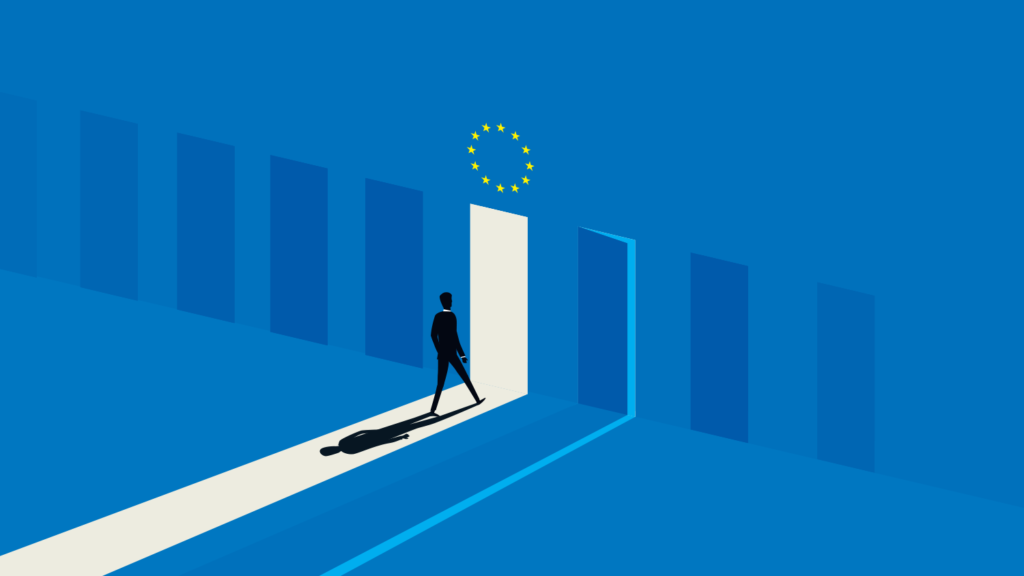 The duel between European public procurement measures and third market discrimination
The European Union (EU) has long advocated for open international public procurement markets. It demonstrated its willingness to open its own market by voluntarily binding itself to the World Trade Organization (WTO) Agreement on Government Procurement (GPA), under which 21 of the 48 WTO members signed up to providing open, fair and transparent conditions for public tenders.[1] However, some big players such as Brazil, Russia, India and China are yet to join the agreement as formal members, while others that did sign the GPA continue to promote self-sufficiency policies in procurement – such as the United States (US) executive order mandating the government to maximise its use of domestically-made goods.[2] The result—as Cindi Yu, working group coordinator at the European Chamber, explains here—is that EU businesses currently compete under unfair public procurement conditions abroad, while at home they vie for bids on an equal footing with foreign-invested enterprises.
---
With the 2021 summer break now over, the European Parliament will finally start trilogues with the Council of the EU and the European Commission on adoption of the International Procurement Instrument (IPI).[3]&[4] The IPI—the first proposal of which was presented by the European Commission in March 2012 before getting caught up in a legislative deadlock that was just recently resolved—is aimed at serving as an 'offensive' tool to disincentivise non-EU countries, or third countries, from intentionally excluding European goods and services from their domestic public procurements markets.
Looking into the IPI proposal, it lays out two interesting foci: investigation power and deterrence purposes.
Sniffing out that some foreign players are benefitting from both the Single Market's openness and their home markets' protectionism can be easy, but proving so is hard. According to the IPI, the Commission is tasked with initiating investigations of alleged discrimination against EU companies in a third country procurement market on specific goods and services. The IPI attempts to simplify this process by targeting bidders rather than bids, specifically foreign bidders with a) more than 50 per cent of the bid value and b) originating from a country that discriminates against European companies in its relevant domestic market. These foreign bidders bear the burden of proving that the third country is not placing unfair or unfavourable public tender conditions/restrictions against European companies in the specific goods and services the bidder is bidding for in the EU.
To increase the pressure, the IPI introduces retaliation or penalty measures that aim to serve as deterrence against discrimination by foreign governments in public procurement. Foreign tenderers from such economies will see their bids weighed down with added price penalties, or 'price adjustment measures', thereby potentially hampering their chance of winning the procurement bid.
However, these penalties will not directly prevent any third country goods or services from participating in EU tendering procedures, and also exclude any goods or service not provided by European companies. Original expectations of potentially strong retaliation measures—such as barring relevant companies from the market—have been edited out in the latest reviews of the text by the European Parliament. This questions the ability of the IPI to inflict damage upon foreign bidders, and thereby foreign governments, as an 'offensive' tool.
To realise successful implementation of the IPI, the Commission will need the support of the European business community in third markets. While there are cases of clear exclusion of European operators in specific goods and service procurements—such as integrating indigenous innovation policies with government procurement regulations, or clear market restrictions over foreign entities—other invisible barriers relevant to transparency of bidding practices are less easy to appeal against.[5] Some companies affected will speak out, while most are more likely to bite their tongues for the sake of avoiding confrontations with the relevant third country government. European companies rely on government relations for their continued smooth operations in markets with heavy interventions by the authorities; such is the usual case for operators in China. These 'good' relations often represent business opportunities in China – not only the present bid, but also future bids against competitors in an already narrow arena for foreign competitors.
Under these circumstances, European companies not only need to assess how upset they are about missing out on procurement, they also have to understand how effective these countermeasures proposed by the European Commission may be in amending the behaviour of third country governments regarding procurement, to the extent that they overcompensate for the potential risks of counter-policing unfair bidding processes.

---
[1] Agreement on Government Procurement, World Trade Organization (WTO), 30th March 2012, viewed 10th September 2021, <https://www.wto.org/english/tratop_e/gproc_e/gp_gpa_e.htm>
[2] Executive Order on Ensuring the Future Is Made in All of America by All of America's Workers, The White House, 25th January 2021, viewed 10th September 2021, <https://www.whitehouse.gov/briefing-room/presidential-actions/2021/01/25/executive-order-on-ensuring-the-future-is-made-in-all-of-america-by-all-of-americas-workers/>.
[3] 'Trilogues' are informal, closed-door, tripartite meetings among the European Parliament (representing EU citizens), the Council of the EU (representing member states' governments), and the European Commission (representing the executive power of the EU). The meetings aim to speed up the formal ratification processes by reaching prior agreement on the text.
[4] Draft second report on the proposal for a regulation on the access of third-country goods and services to
the Union's internal market in public procurement, European Parliament, 27th July 2021, viewed 10th September 2021, <https://www.europarl.europa.eu/meetdocs/2014_2019/plmrep/COMMITTEES/INTA/PR/2021/09-01/1237218EN.pdf>
[5] More information on the market access restrictions in public procurement in China for European companies can be found through the European Chamber's Public Procurement Task Force by visiting <https://www.europeanchamber.com.cn/en/working-groups-forums-desks/42/public-procurement>.