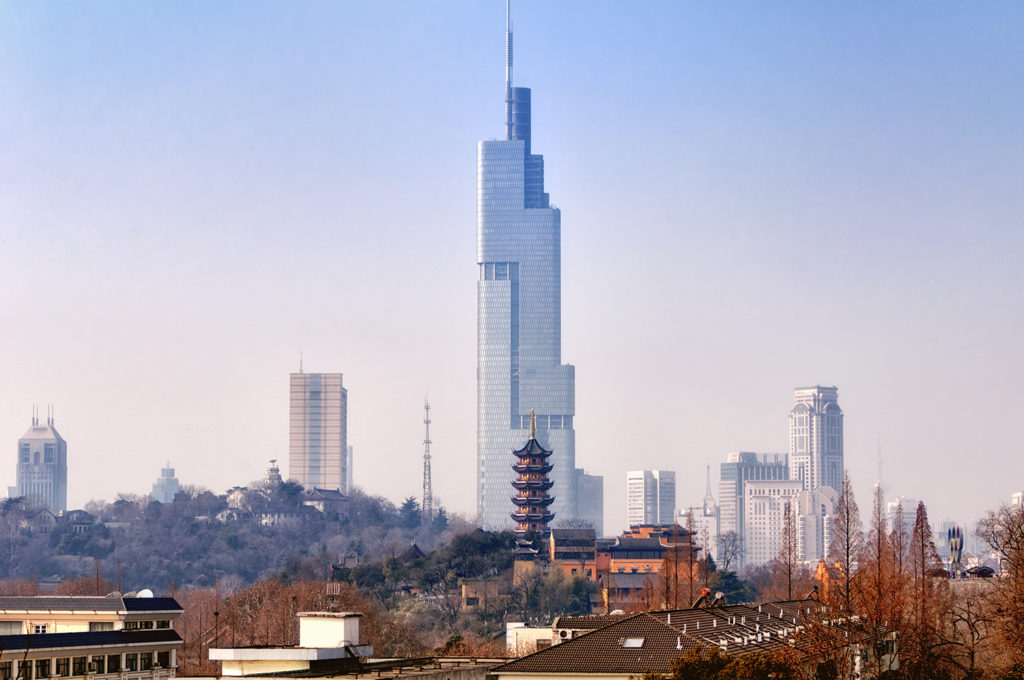 The European Chamber Nanjing Chapter story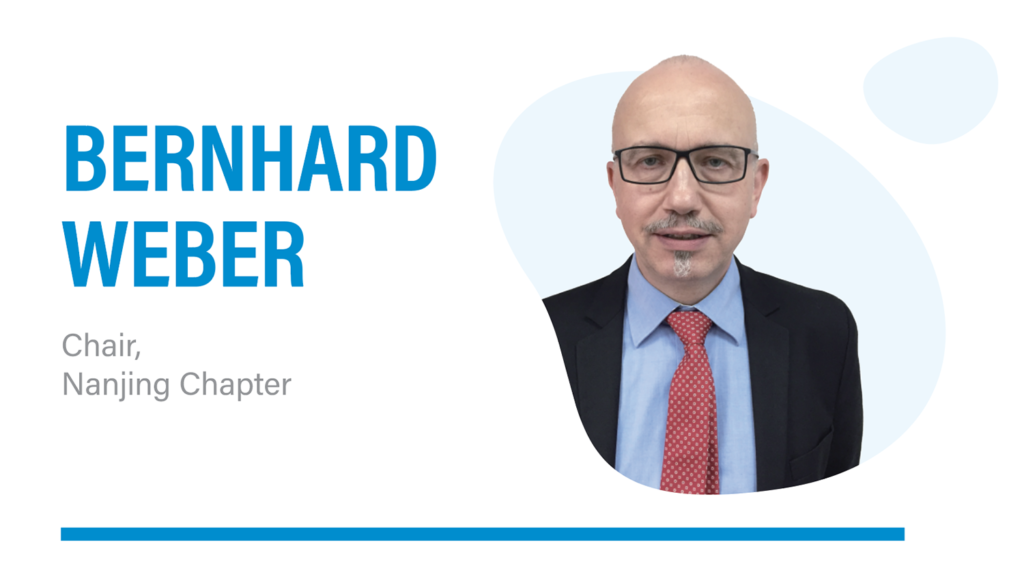 Bernhard Weber
Q: Can you tell me about your first impression of the European Chamber?
BW: Before 2004, there was an informal foreign managers' association in Nanjing, but its scale and its impact were much smaller. I first encountered the European Chamber when I was working as chief financial officer of Bosch Siemens Home Appliances in Nanjing. I thought it was a great idea to open a Nanjing Chapter. European companies were given a platform to exchange information and, with the Chamber's support, communication with local authorities became much more efficient. I would like to take this opportunity to thank Helmut Güsten, who founded our Nanjing Chapter. This was not an easy thing to do, but he made it happen. His efforts, initiative and contribution are highly appreciated by the foreign community here in Nanjing.
What's the difference between China's business/regulatory environment today vs. 20 years ago?
At that time, the regulatory environment was weak; the authorities were testing many new policies, many of which did not make any sense. Foreign enterprises lacked legal security and understanding of local laws. Over time, local governments accepted the opportunity to work with the Chamber, and many of our recommendations were taken into consideration. Policy interpretations were and still are very important part of our advocacy efforts; for example, the interpretation of environmental rules, which are very important to many of our members from the manufacturing industry. Through very open and direct dialogue, the local government understands how our member companies perceive the work of the government, and our members have better knowledge of how to apply the regulations.
20 years ago, as foreign-invested enterprises (FIEs), we were fairly big fish in a small pond. In the meantime, the situation has changed and now we are mainly small fish in a big pond. A lot of Chinese companies developed very successfully, and in most, FIEs are competing with strong local companies. Now it is important for European enterprises to understand how to deal with this competition, not only in China but also in Europe. Our mission is to make sure that members can continue to be successful in the Chinese market as well as in their home countries.
What role do you expect the European Chamber to take in the next 20 years?
The structure of the European Chamber is not very homogenous, because we have offices in different areas of the country and different chapters have different focuses. When it comes to our Nanjing Chapter, we always pay great attention to what is requested by our members in Jiangsu Province. On the national level, the Chamber is doing a great job by addressing issues directly to the central authorities. On the local level, we must make sure to keep a working relationship with the relevant government departments. I also think it would be a good idea to introduce national education courses that we can spread around the country. Our Nanjing Chapter takes special care to provide ongoing education courses for our members, especially our small and medium-sized enterprises, which are often not in a position to maintain their own in-house training departments and therefore depend on outside support.
We are all expecting the government to open the Chinese market more and more, in order to create the same opportunities for FIEs and local companies. I hope that this will happen soon and that the European Chamber will continue to lobby for it. I am always glad when we can support individual members in solving their problems. But I am especially proud of the times when we can have bigger meetings with the local government. It is very important for us that both the Jiangsu and Nanjing governments understand that we are really representing a major part of the FIEs from Europe in this region.
Is there anything else you would like to share with us?
I think the more the merrier; with our voice we can do a lot to support European companies. We hope we can keep growing; more members in the Chamber will make our voice even stronger and it will have more impact. Also, I am very grateful to our loyal members, who carried the whole organisation for many years; their support was crucial to the development of the whole Chamber. Thank you to you all!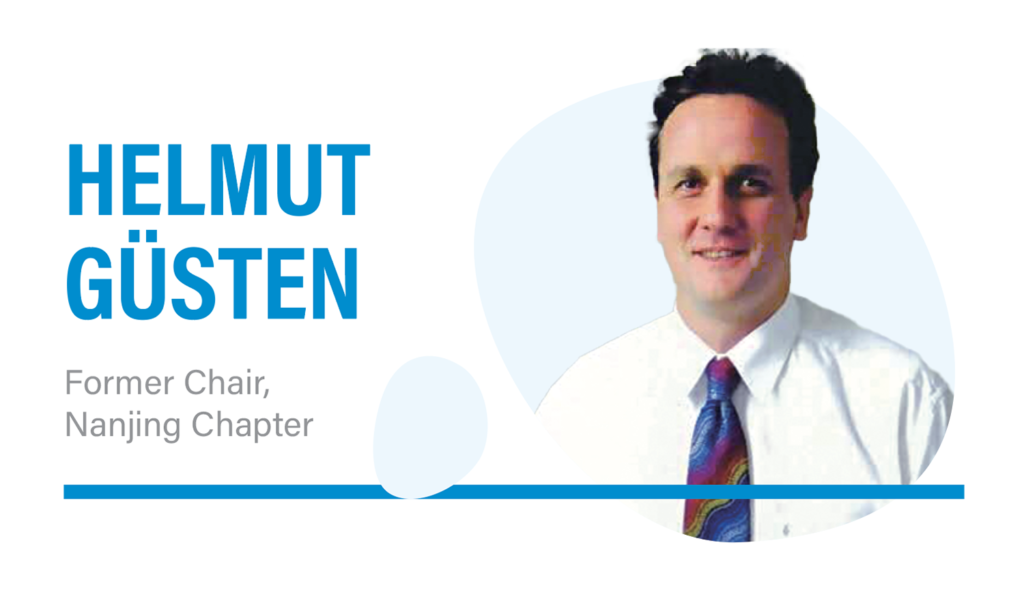 Helmut Güsten
Starting in 1998, the foreign business community in Nanjing was holding regular informal gatherings called the General Manager (GM) Roundtable. As this group, we made several efforts to approach government entities of Nanjing city and Jiangsu Province. The response was warm and friendly but very clear that the government cannot communicate with an unofficial group. This led to our search to become 'official' and eventually to pick up the phone to call the European Union Chamber of Commerce in Beijing. The then head Ian Kay (back then, the title was 'executive director', which was changed to 'secretary general' by his successor) came to Nanjing for a meeting, and we agreed to form the Nanjing Chapter. At the inaugural meeting, 23 companies joined. This was also the starting point of the regionalisation strategy of the European Chamber. The GM of the Nanjing Chapter was Francine Hadjisotiriou, who stayed loyal to the Chamber and today is the GM of the European Chamber South China Chapter. I myself served as chair of the Nanjing Chapter for four terms, including the inaugural term.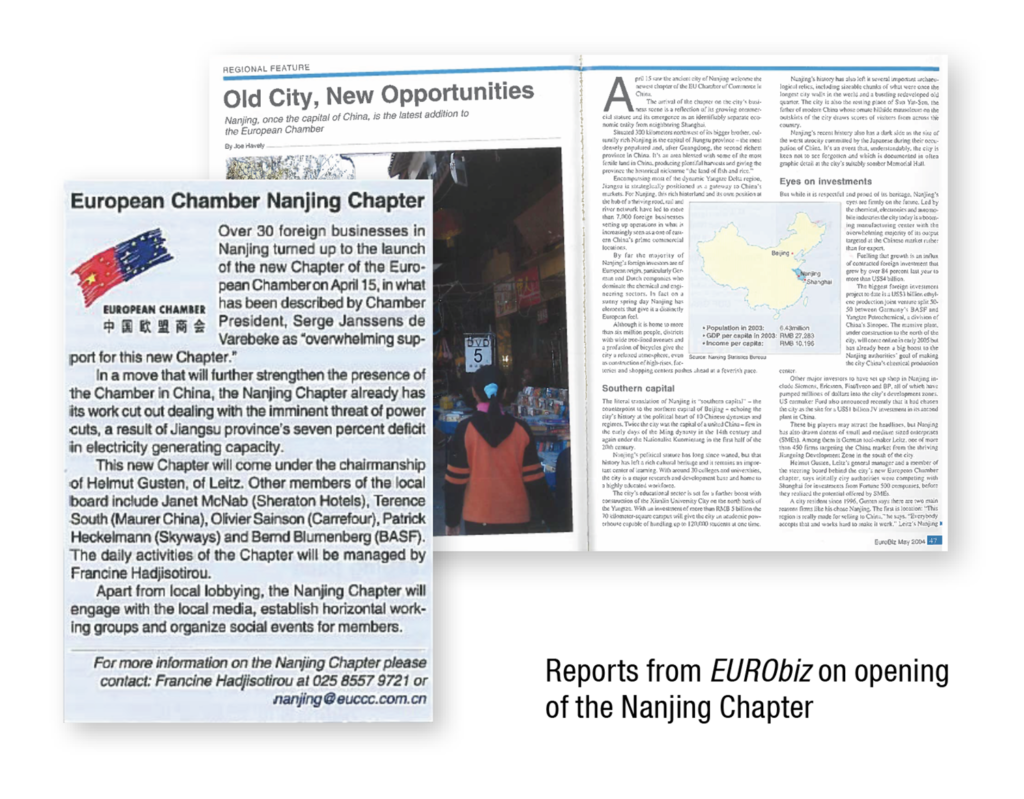 We soon realised that we made the right choice. The European Chamber is an inclusive international organisation that provided the desired legitimate organisational structure. Suddenly, it was possible to engage with government entities at all levels. We started with meetings on critical topics like limited power supply, but soon engaged in regular proactive meetings, which today have been established as the Government Dialogue. We continue to provide networking opportunities for the foreign community whilst being the only legitimate representative of foreign business in and around Nanjing.
When changing jobs during my 26 years in Nanjing, I am happy to say that my employers always agreed to join the European Chamber. Companies benefit from the advocacy activities, the training and the networking opportunities. I myself have become more 'European' through my work with the Chamber. I understand that a country like China cannot negotiate deals and make agreements with each European country. Before the European Chamber, we Europeans have always been handled in line with China–United States interests. Sitting at the table as one Europe gave us the size, leverage and significance we needed to negotiate agreements with China. We definitely got better deals than any European country could have achieved on their own.
Nanjing Municipal Human Resources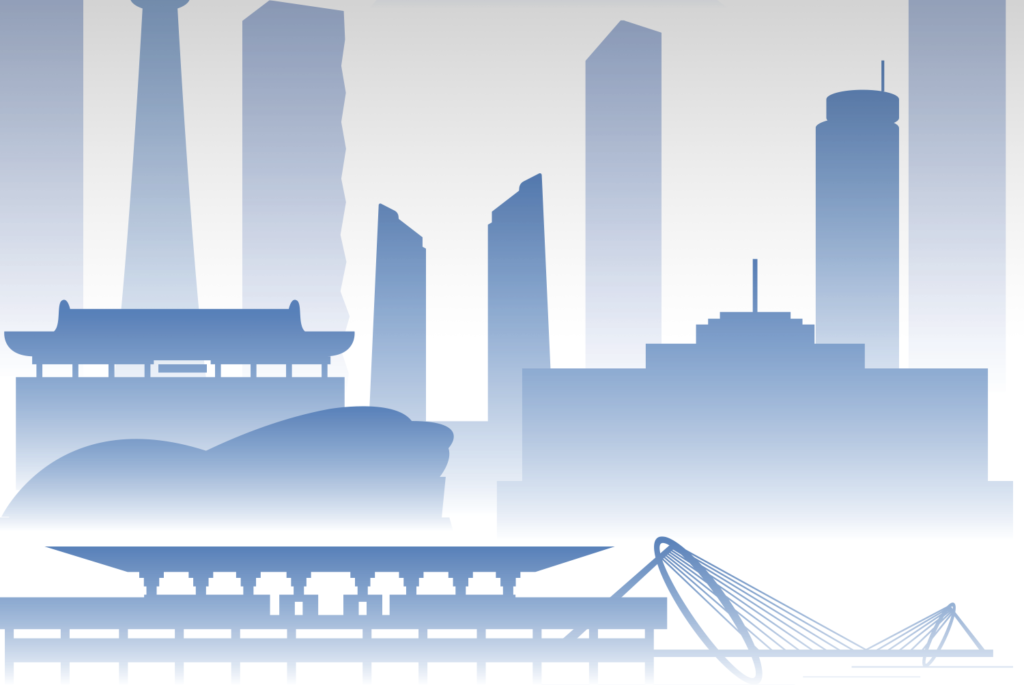 The Nanjing Municipal Human Resources and Social Security Bureau is the municipal government unit that manage the city's human resources (HR) and social security work. It is involved in implementing policies and guidelines, facilitating employment and development of start-up and cultivating talent – including from overseas. The Nanjing Chapter would advocate on any HR issues directly with this bureau, such as the entry ban on foreigners following the COVID-19 outbreak.
To the European Union Chamber of Commerce in China:
We are glad to hear that this year marks the 20th anniversary of the establishment of the European Union Chamber of Commerce in China (European Chamber). On this occasion, the Nanjing Human Resources and Social Security Bureau would like to extend warm congratulations and sincere wishes to our friends at the European Chamber and celebrate this anniversary with you.
The European Chamber aims to provide a common voice for European companies from various industries operating in various regions of China. After 20 years, the European Chamber now has more than 1,600 member companies and is active in nine cities and regions, namely, Beijing, Chengdu, Chongqing, Nanjing, the Pearl River Delta (Guangzhou and Shenzhen), Shanghai, Shenyang and Tianjin. The work of the European Chamber is highly recognised by the European Commission and the Chinese Government, and the Chamber is widely reputed as a trustworthy European organisation in China.
In recent years, the Nanjing Municipal Human Resources and Social Security Bureau has actively participated in government exchanges and symposiums hosted by the European Chamber Nanjing Chapter. These fora provide an optimised business environment for the development and operation of European companies in Nanjing by establishing a long-term information communication and sharing platform. Serving as a bridge between the government and European firms, the Nanjing Chapter has submitted the Nanjing Position Paper to our office twice, in 2017 and 2019, providing valuable suggestions on Nanjing's policies on attracting talent, internships for foreign talent and residence permits, to name but a few.
On 30th June 2020, the President of the European Chamber Jörg Wuttke said in an interview with Xinhua: "In a changing world, Europe and China should further explore the great potential of their bilateral economic and trade relations, bring tangible benefits to both sides, and motivate the world for economic recovery." We sincerely hope that, in the future, we will continue to maintain good communications with each other.
Having the European Chamber as a bridge, we will promote in-depth cooperation between Chinese and European companies in all aspects, make suggestions for the development of cities, increase the openness of the market and create a fair business environment to achieve mutual success.
Finally, I sincerely congratulate the European Union Chamber of Commerce in China on the 20th anniversary of its establishment. We will continue our journey and sail to victory together.