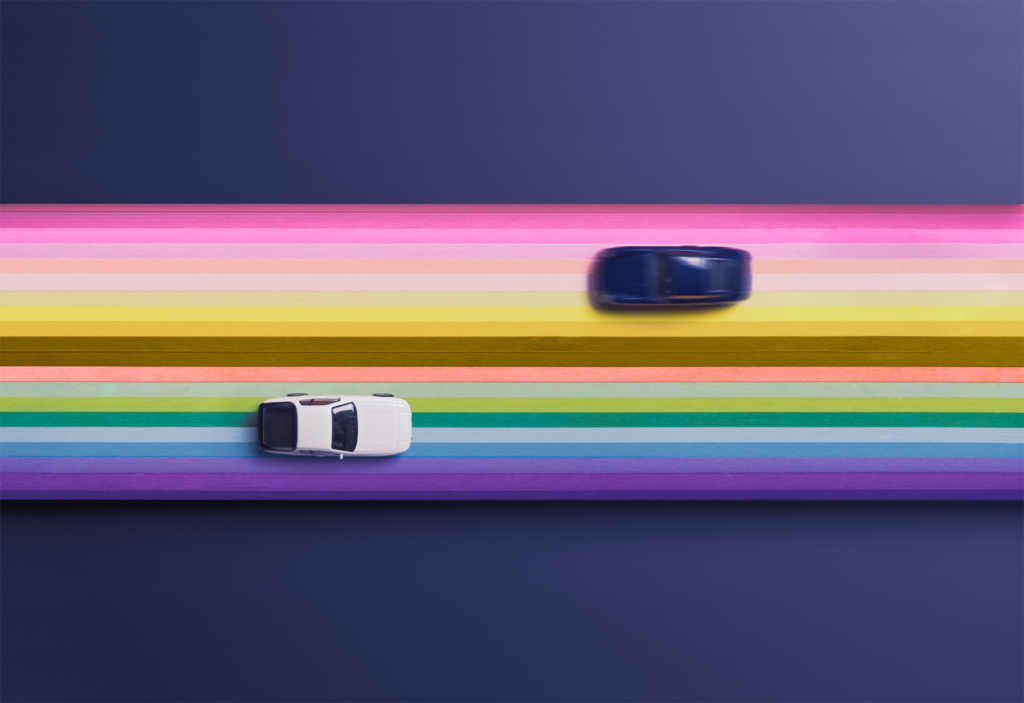 Globalisation's Next Chapter
The China-led initiative to connect economies across the continents of Asia, Europe and Africa by facilitating the building of infrastructure has grabbed media headlines and governments' attention since it was announced to the world. HSBC examined how the Belt and Road Initiative (BRI) is evolving in response to the lessons and challenges so far, and what this could mean for the global economy, from climate change to regional economic development, and from project governance to trade connectivity. This article by Mukhtar Hussain, HSBC's Head of Belt and Road Initiative for Asia Pacific, explores the themes of participation and governance.
Launched in 2013 by China's president, Xi Jinping, the BRI envisaged a massive infrastructure build-out that would retrace the 'silk roads' that once traversed Eurasia and the seas connecting China to Africa.[1]
In the seven years since, billions of dollars have been invested in everything from ports and power to railways, stretching from Southeast Asia to central Europe, along a 'belt' of overland corridors and a maritime 'road' of shipping lanes.
As the BRI evolves, it is prompting discussion and debate as to its optimal scale, design, benefits and impact. As is natural for any venture of such ambition, there are diverse views among stakeholders involved in the initiative – and those outside it. For its advocates, the BRI could reinvigorate a sluggish global economy, foster connectivity and give emerging markets a much-needed infrastructure boost. Critics, on the other hand, have expressed concern about challenges including debt sustainability, environmental impacts and the terms of deals; from bidding, tendering and feasibility assessments to transparency over project participation and negotiation dynamics. All of these are important questions that are best analysed against the facts.
The BRI can be seen as an historic opportunity to improve economic connectivity globally. It is a counterbalance to economic unilateralism, showing the mutual benefits that stem from working together. But, to be sustainable and deliver on its promise, the BRI must benefit all participants and continue to evolve. Many observers believe the initiative is entering a new phase that promises to do just that.
A widening cast
In April 2019, the second Belt and Road Forum for International Cooperation took place in Beijing. This provided a valuable opportunity to take stock of successes so far, understand challenges and put in place structures, policies and frameworks to ensure that the BRI benefits all participants.
One detectable shift at the summit was the widening cast of stakeholders, showing that the BRI is an open, international partnership and not just a 'China club'. Over 30 heads of state and thousands of government representatives attended. More than half of the EU's 28 member states have signed agreements on the BRI with China, and in March 2019, Italy became the first G7 country (the world's seven largest developed economies: the United States (US), the United Kingdom, Germany, Canada, Japan, France and Italy) to fully sign up. Around US dollars (USD) 64 billion-worth of transactions were reportedly signed at the forum, and the BRI's project portfolio now stretches across the world, from a trans-Malaysian railway to the Greek port of Piraeus.[2]
The second, linked, shift is the increasing focus on governance. The BRI has created concerns in some quarters about debt sustainability and the opacity of tender and bidding processes, but China has made it clear that projects should meet the highest standards in environmental and social impact assessments, open and competitive protocols for tendering and bidding, and fiscal soundness. A joint communique published at the summit highlighted the importance of "open, transparent and non-discriminatory public procurement procedures in accordance with national laws and regulations" and welcomed the "exchange of good practices".[3]
Debt sustainability is an especially important governance issue, since the BRI includes lower-income countries from Djibouti to Cambodia.[4] The scheme's benefits could be greatest in these resource-constrained, infrastructure-poor countries, but this needs to be balanced against fiscal risks. China is taking the issue seriously. Yi Gang, governor of the People's Bank of China (China's central bank), said recently that the country will build an "open, market-oriented financing and investment system". China's Ministry of Finance has published a framework arguing that debt sustainability needs to be taken into account when mobilising funds to finance the BRI, in order to achieve "sustainable and inclusive growth".[5]
This is not merely a public-relations exercise. China has no desire to be sole financier of the BRI and will not benefit from partner countries falling into unmanageable debt. Furthermore, private capital will only flow in if projects are structured sustainably. This focus on fiscal soundness shows that debt sustainability is in everybody's interests – and that China supports it.
China is also taking seriously the risk of corruption with BRI infrastructure projects. The country's Central Commission for Discipline Inspection (CCDI) launched a pilot programme in Laos in late 2017 to oversee a railway project being built by a Chinese state-owned enterprise. The CCDI has also set up a joint inspection team with its local counterpart, and more recently has pledged to introduce this approach in other countries.[6]
These signs indicate that two critical elements of the BRI's success—wider participation and world-class project governance—are now leading priorities for the initiative's new chapter. Close monitoring and scrutiny will help to ensure that these pledges play out on the ground.
Contributor Note
Mukhtar Hussain is head of the Belt and Road Initiative for Asia Pacific at HSBC, one of the largest banking and financial services institutions in the world, with operations in 64 countries and regions. Our global businesses serve more than 40 million customers. They range from individual savers and investors to some of the world's biggest companies and governments. This article was produced by (E) BrandConnect, a commercial division of The Economist Group, which operates separately from the editorial staffs of The Economist and The Economist Intelligence Unit. Neither (E) BrandConnect nor its affiliates accept any responsibility or liability for reliance by any party on this content.
---
[1] China's Belt-and-Road Plans are to be Welcomed—and Worried About, The Economist, 26th July 2018, viewed 6th March 2019, <https://www.economist.com/leaders/2018/07/26/chinas-belt-and-road-plans-are-to-be-welcomed-and-worried-about>
[2] China Daily, Belt and Road Projects: Past, Present and Future, The Telegraph, 2nd May 2019, viewed 6th March 2020, <https://www.telegraph.co.uk/china-watch/business/belt-road-projects-list/>
[3] Belt and Road Cooperation: Shaping a Brighter Shared Future: Joint Communique of the Leaders' Roundtable of the 2nd Belt and Road Forum for International Cooperation, Ministry of Foreign Affairs, 27th April 2019, viewed 6th March 2020, <https://www.fmprc.gov.cn/mfa_eng/zxxx_662805/t1658766.shtml>
[4] Andrew Nachemson, Chinese Investment in Cambodia is Bringing Phnom Penh Closer to Beijing – and Further from the EU, SCMP, 1st May 2019, viewed 16th March 2019, <https://www.scmp.com/news/asia/southeast-asia/article/3008451/chinese-investment-cambodia-bringing-phnom-penh-closer>
[5] Debt Sustainability Framework for Participating Countries of the Belt and Road Initiative, Ministry of Finance, 25th April 2019, viewed 6th March 2020, <http://m.mof.gov.cn/czxw/201904/P020190425513990982189.pdf>
[6] China to Tackle Corruption in Belt and Road, Financial Times, paywall, https://www.ft.com/content/a5815e66-a91b-11e9-984c-fac8325aaa04